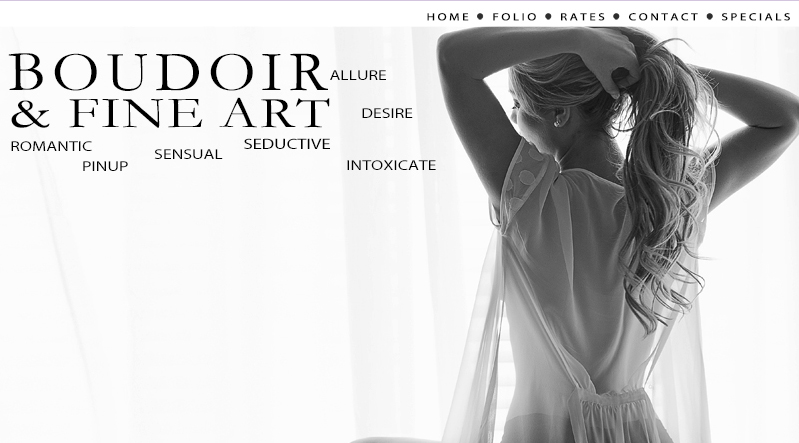 Boudoir photography, or sensual art as we like to call it, is about the artistry of seduction. Whether it is a playful pinup, artful bodyscape, or romantic and intoxicating let us help you capture that moment that defines desire in your eyes.
Boudoir sessions begin with a single subject fee of $500 for up to two hours of studio time. Assistance with makeup and hair is available if booked well in advance and for an additional fee of $150. We're also available to shoot at a location of your choosing but travel fees do apply and vary depending on distance and other logistics involved with your location of choice.
A few days after your shoot, we will load your proofs onto a username and password protected URL where you can pick your favorites. From there, it's a simple process to order any number of print product options including poster sized enlargements, canvas prints, books, and other standard sized prints.
Please feel free to scroll through the examples of our work in this genre. We have a separate website dedicated to the artistry of boudoir photography. If interested, send us a message and we will direct you to that site for viewing.